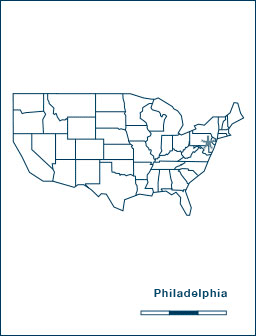 A five-building, 855,600 square foot suburban office campus with a significant life sciences and biotech tenancy in the suburban Philadelphia community of Blue Bell, Pennsylvania.
Completed in two phases in 2015 and 2019, Arborcrest's healthcare, life sciences and biotech tenancy include Signant Health, a leader in clinical trials; Pharmaceutical Research Association, a clinical research organization; and Abington Memorial, an outpatient healthcare facility; along with several tenants that support healthcare administration functions.
Over 90% of office space is leased to healthcare and technology related tenants.
Located at the crossroads of Pennsylvania Turnpike, Blue Route and Route 309, providing easy access to nearby residential areas and amenities.